Dr. Kevin Brewer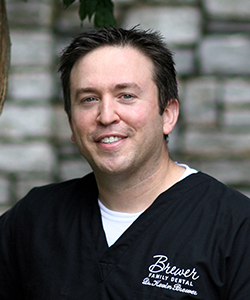 Our office is dedicated to providing families with excellent dental treatment, performed by an experienced cosmetic and restorative dentist, in a caring, welcoming environment. Kevin S. Brewer, D.M.D. invites you to discover the difference that a technologically advanced, friendly approach to dentistry can make.
Dr. Brewer has practiced in Lexington since 2005 with a focus on preventive, restorative, and cosmetic dentistry. After he earned his dental degree from the University of Kentucky College of Dentistry, he went on to complete more than 200 hours of continuing education in order to remain on the cutting edge of the industry. His commitment to keeping up-to-date on new technology and integrating it into the practice continues to this day.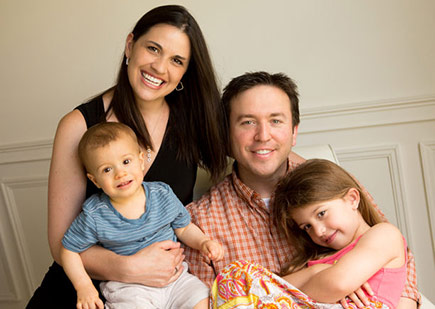 Dr. Brewer is a member of the American Dental Association, Kentucky Dental Association, and the Bluegrass Dental Society.
Dr. Brewer has been married to his wife, Jill, since 2003. They became proud parents to their daughter in 2009 and their son in 2013. Dr. Brewer enjoys camping, photography, and spending time with his family and friends.
To schedule a consultation with Dr. Brewer, contact us today. Dr. Brewer is committed to helping his patients achieve the smiles and oral health they envision in a comfortable and relaxed atmosphere.